Hey, I'm Lis. 23. Diastrophic Dwarf; 3 feet tall (90 cm). New Yorker. College graduate. Deutsch sprecher. Supporter of Human Rights (race, ethnicity, disability, and/or sexual orientation).
Fandoms: BRo (Barney x Robin of How I Met Your Mother), Kurtbastian (Kurt x Sebastian of Glee) Nuke & Barby (Luke x Noah & Barbara x Henry of As the World Turns), Will/Sonny (Days of Our Lives), Allison/Joe (Medium), Jack/Ennis (Brokeback Mountain), Mork/Mindy (Mork and Mindy).
Men I <3 - Heath Ledger (RIP), Robin Williams (RIP), Jake Silbermann, Cary Elwes, Grant Gustin, Hugh Laurie, Jake Gyllenhaal, Jake Weber, Jim Carrey, Neil Patrick Harris, Matt Bomer, Adam Lambert, Ewan McGregor and Michael Park.
Awesome as F*ck Women - P!nk, Patricia Arquette, Lady Gaga, Wendy Williams, Anne Hathaway, Ellen Degeneres.
Bands I <3 - Green Day, Patent Pending, Blink 182, My Chemical Romance (RIP).
TV Shows <3 - As the World Turns (RIP) , Medium (RIP), United States of Tara (RIP), Kanto & Johto Regions of Pokemon (RIP), Yami-Yugi Age of Yu-Gi-Oh! (RIP), Spartacus (RIP), How I Met Your Mother (RIP), Mork and Mindy (RIP), Days of Our Lives, Wendy Williams Show, South Park, Family Guy, and Saturday Night Live.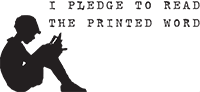 RAVENCLAW
{ wear }